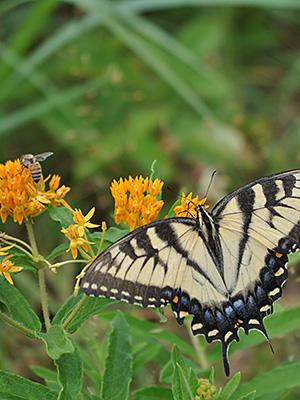 About
Greentree Foundation, in partnership with Seatuck Environmental Association, is pleased to announce the 2018 Greentree Foundation Teachers' Ecology Workshop. The Workshop provides intensive lectures and hands-on learning experiences designed to enhance your knowledge of Long Island's natural world. The Workshop lecturers include professors from Adelphi University, Columbia University, Hofstra University, and the College of Staten Island.
Located in Manhasset, Greentree's 400 acres of mature woodlands, native grasses, and glacial topography offer a remarkable natural classroom from which to study the biology, ecology, and geology of Long Island. NYS Science Learning Standards will be adapted for using the outdoors as an extension of the classroom.
The Workshop continues into the school year, offering seven Saturday field trips to explore Long Island's unique natural features, and access to an alumni network of your peers.
PARTICIPANT'S CRITERIA
Must be an active NYS certified teacher or administrator working in a school district on Long Island. Must attend all 12 days of the Workshop – five days in July plus seven field trips.
APPLICATION DEADLINE
The Workshop is free of charge and space is limited. Application must be submitted no later than April 20, 2018.
PROFESSIONAL DEVELOPMENT
The Workshop qualifies for a maximum of 70 hours of Continuing Teacher and Leader Education (CTLE) through Adelphi University, a NYS CTLE-approved institution.
"Being a member of this program has transformed the way I think about science as an elementary school teacher. It has changed how I look at the land around us. It has been such an honor to be part of this program."
Lisa Dieumegard
Islip School District
"This program has been an amazing experience. Everything I've learned has been brought back to my classroom and enhanced it. This program, with its combination of experts and field trips, is ideal for teachers with long experience in the classroom and also for new teachers."
Kim Viscovich
Manhasset Public Schools